FoundeR - ACARYA

His Divine Grace A.C. Bhaktivedanta Swami

Srila Prabhupada
When His Divine Grace A.C. Bhaktivedanta Swami (who later became known as Srila Prabhupada) entered the port of New York City on September 17, 1965, few Americans took notice — but he was not merely another immigrant. He was on a mission to introduce an ancient religion, which originated in India, into mainstream America. Before Srila Prabhupada passed away on November 14, 1977, at the age of 81, his mission proved successful. He had founded the International Society for Krishna Consciousness (ISKCON) and saw it grow into a worldwide confederation of more than 100 temples, ashrams and cultural centers.
You are cordially invited with friends and family to ISKCON Indy's weekly program every Sunday from 11:30 am to 1:15 pm. The program will include Bhajans, Aarti, Bhagavad-gita discourse and a delicious feast!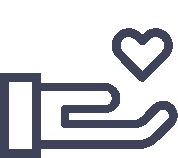 "A person who builds a temple of Sri Vishnu will get the same results as performing the Rajasuya yajna and Ashwameda yajna. O best of the

brahmanas

, as many atoms as there are in the temple, for so many thousands of years will he be able to reside in the heavenly planets."